ANY PLACE CAN BE PARADISE
From the beaches to the mountains enjoy some of our unique and custom Hawaiian fragrances like our Mango Nectar, Puakenikeni and Surf Shack. Light a candle or spritz your room spray and allow yourself to escape in the scents of Hawaii.
At Aloha Collectives Fragrance + Co, we carefully select and blend custom fragrances that will fill your home, office and other spaces with beautiful aromas from Hawaii. Let us help you create your paradise and island getaway!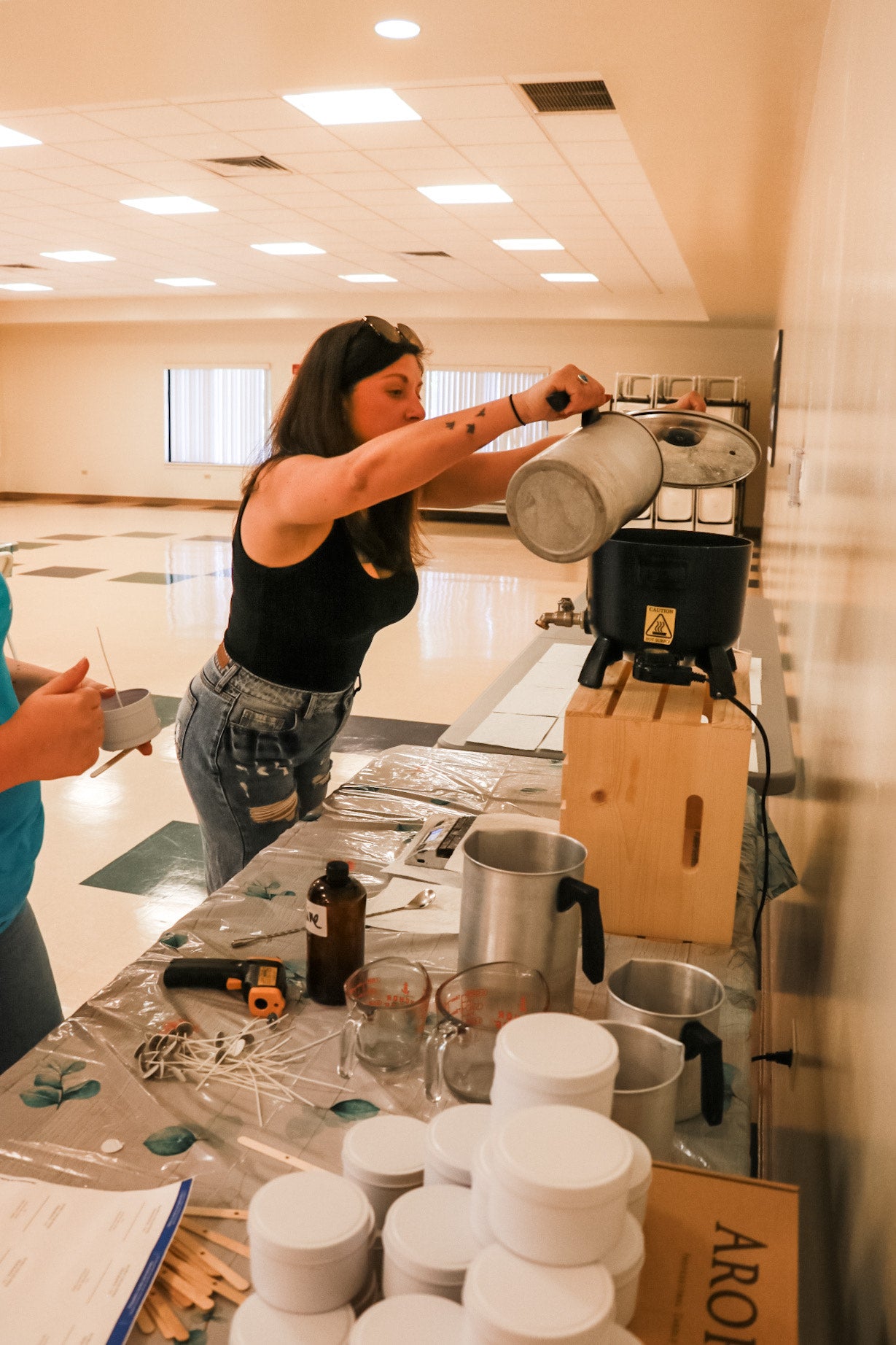 MEET THE MAKER
We're so grateful to have you here in our small corner of the internet!
Aloha Collectives Fragrance + Co was created with our love for Hawaii and wanting to spread Aloha to all those who love the island, its vibes and culture!
We are creating beautifully fragranced candles, home and body products right here in Honolulu, Hawaii. We work with the experts and carefully test to create custom blended fragrances. Whether you're visiting Hawaii or living in the islands we have aromas that will fill your home, office and work space.
At Aloha Collectives Fragrance + Co we believe not all candles were created equally. We take pride in creating clean, non toxic home and body products!
Follow us on IG @alohacollectiveshi for updates and behind the scenes of things going on in our studio!
ABOUT US
SHOP WHOLESALE
bulk customizable candles, room + linen spray, car diffusers, wax melts and more!
SHOP ON FAIRE